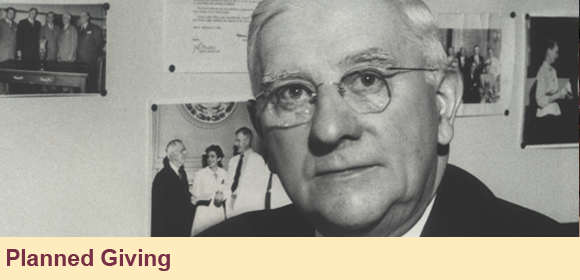 Thank you for your interest in contributing to The Elks National Foundation. Our hope is to serve you and your family with helpful information. We have an increasing number of friends of the ENF who now are benefiting from life income gifts, gift annuities and other plans. Thank you for taking the time to explore the benefits of gift planning.

Con Artists Posing as IRS Agents
Timothy Camus, Deputy Inspector General for Investigations at the Treasury Inspector General for Tax Administration, spoke on August 12 to the National Association of Tax Professionals in Orlando,...
MORE

Your Plan for Senior Care
Planning for retirement and senior care is a very important activity. The activities of daily living for a senior person include eating, dressing, bathing and walking or moving. At some point you will...
MORE

Graves Story
For N. Todd Graves of DeKalb, Ill., Lodge No. 765, the Elks National Foundation merits attention. He loves the ENF as a long-time......
MORE

Is Life Insurance Needed in Retirement?
Is life insurance needed in retirement? I'm about to retire and have been thinking about dropping my policy to escape the premiums. Is this a good idea? While many retirees choose to stop...
MORE