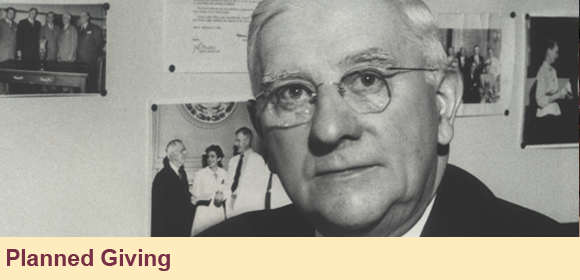 Thank you for your interest in contributing to The Elks National Foundation. Our hope is to serve you and your family with helpful information. We have an increasing number of friends of the ENF who now are benefiting from life income gifts, gift annuities and other plans. Thank you for taking the time to explore the benefits of gift planning.

IRS Tax Tips for 2015 Returns
In FS-2016-8 the IRS outlined seven tax tips helpful for filing your 2015 tax return. There are many new provisions and changes that may affect your tax return. 1. Timing – Because April 15...
MORE

Life Insurance - Costs and Benefits
Let's look at the "top five" reasons people give for not owning life insurance. 1. Too Expensive. "I just cannot afford life insurance right now." 2. Confusing. "We looked at proposals from three...
MORE

Christianson Story
If you're looking for Nels Christianson, you won't find him at the movies or cooped up in his office. When he's not promoting...
MORE

Financial Paperwork: What to Keep, What to Toss
How long should a person hang on to old receipts, stock records, tax returns and other financial documents? I have accumulated boxes full of such papers over the years and would like to get rid of...
MORE