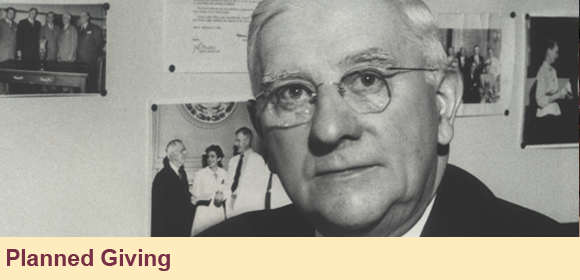 Thank you for your interest in contributing to The Elks National Foundation. Our hope is to serve you and your family with helpful information. We have an increasing number of friends of the ENF who now are benefiting from life income gifts, gift annuities and other plans. Thank you for taking the time to explore the benefits of gift planning.

Tax Fraudsters Use iTunes Cards
John Breyault, Vice President of the National Consumer League, reports a sharp increase in tax fraud using iTunes cards. Tax fraudsters typically use fear and intimidation to obtain the iTunes...
MORE

Chronic Illness - Care of Your Person
If you have a chronic illness, your personal planning will need to involve careful consideration of your condition. Many Americans experience ALS disease, Alzheimer's, Huntington's disease,...
MORE

The Ultimate Gift
A college education doesn't come easy. Deb Brunner—a member of Plattsburgh, N.Y., Lodge No. 621—knows this firsthand....
MORE

How to Track Down Things You Routinely Misplace
Can you recommend any products or devices to help seniors track down lost or misplaced items, like car keys, wallet, cell phone, etc. My husband has become forgetful in his old age, so we spend a lot...
MORE