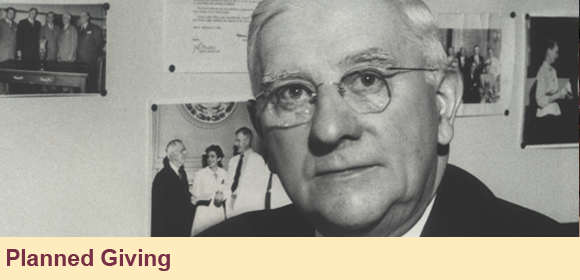 Thank you for your interest in contributing to The Elks National Foundation. Our hope is to serve you and your family with helpful information. We have an increasing number of friends of the ENF who now are benefiting from life income gifts, gift annuities and other plans. Thank you for taking the time to explore the benefits of gift planning.

Chairman Camp – No 2013 Tax Reform or Extenders
At a press conference on December 4, House Ways and Means Chair Dave Camp (R-MI) stated that there will be no tax reform bill in 2013. For the past two years, Chairman Camp and Senate...
MORE

Your Living Trust Choices
The living trust is becoming quite a popular estate planning strategy. It costs more than a will, but includes many features that are helpful during life and in your estate. Let's review some of the...
MORE

Hamilton Story
After joining the Elks nearly 10 years ago, Carroll Hamilton of Elkton, Md. views Elkdom as more of a calling than a club...
MORE

How to Get Cheap or Free Internet Access at Home
Can you help me find a cheap Internet service for my house? I'm retired with a fixed income and the Internet service I use now is too expensive. There are actually a number of companies...
MORE