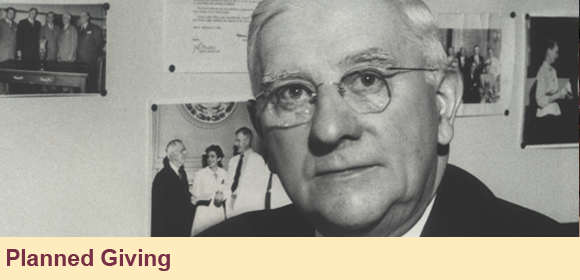 Thank you for your interest in contributing to The Elks National Foundation. Our hope is to serve you and your family with helpful information. We have an increasing number of friends of the ENF who now are benefiting from life income gifts, gift annuities and other plans. Thank you for taking the time to explore the benefits of gift planning.

House Passes Single Higher Education Credit
With a vote of 227-187, the House passed the Student and Family Tax Simplification Act (H.R. 3393). The bill proposes to combine all of the higher education tax credits into a single credit. It was...
MORE

Your Family Letter - Memorial Services
A family letter is a key part of a good estate plan. It is much more personal than many of your estate documents. A family letter allows you to share your heart and show appreciation and gratitude to...
MORE

McDaniel Story
By practicing free throws and participating in other youth activities, John F. Malley Society member Geffrey McDaniel...
MORE

Low-Cost and Free Cell Phone Options for Seniors
What are the cheapest cell phone options available today to seniors living on a shoestring budget? I only need it for occasional calls. For seniors on a budget who only want a cell phone for...
MORE