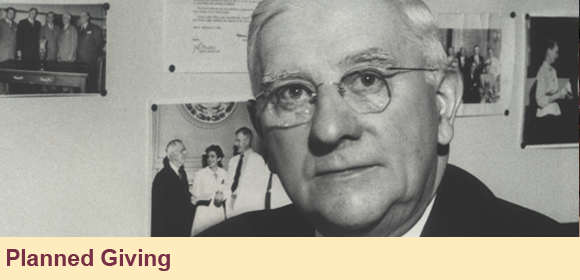 Thank you for your interest in contributing to The Elks National Foundation. Our hope is to serve you and your family with helpful information. We have an increasing number of friends of the ENF who now are benefiting from life income gifts, gift annuities and other plans. Thank you for taking the time to explore the benefits of gift planning.

Obamas and Bidens Publish 2014 Tax Returns
Each year President Obama and Vice President Biden publish their tax returns. For 2014 President and Mrs. Obama paid $93,362 in federal tax on total income of $477,383. The tax rate is...
MORE

Family Limited Partnerships
A family limited partnership (FLP) is usually created by a husband and wife. It has several purposes. An FLP can save estate taxes and permit transfers to family members. While it is uncertain what...
MORE

Christianson Story
If you're looking for Nels Christianson, you won't find him at the movies or cooped up in his office. When he's not promoting...
MORE

Driving Safely with Dementia and Knowing When to Quit
Is it safe for seniors with dementia to drive? If so, when should they stop? My dad has early-stage Alzheimer's disease but still drives himself around town just fine. Most doctors agree that people...
MORE