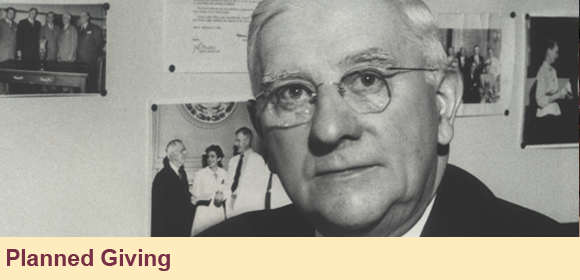 Thank you for your interest in contributing to The Elks National Foundation. Our hope is to serve you and your family with helpful information. We have an increasing number of friends of the ENF who now are benefiting from life income gifts, gift annuities and other plans. Thank you for taking the time to explore the benefits of gift planning.

CPAs - Pass Tax Extenders Now!
In a letter to House and Senate leaders of the taxwriting committees, CPA Troy Lewis implored Congress to act promptly to pass tax extenders. Lewis, Chair of the American Institute of CPAs (AICPA),...
MORE

401(k) Retirement Plans
The 401(k) is rapidly becoming the most popular qualified retirement plan. More than 90% of large companies now offer a 401(k). With a 401(k), each employee has an individual account and is permitted...
MORE

O'Kelley Story
Before Kevin, I could count the number of times I thought about preparing a will on one hand. Perhaps even one finger...
MORE

Specialized Services That Help People Relocate
I need help with selling my mother's house and relocating her to an apartment or condo closer to where I live. Can you recommend any businesses or services that specialize with relocation? The...
MORE