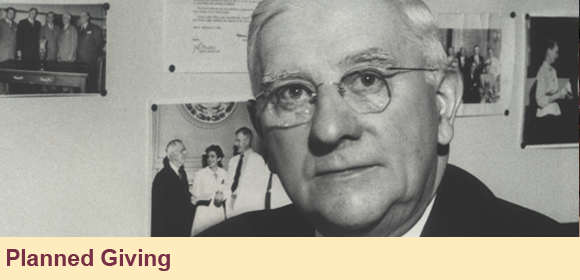 Thank you for your interest in contributing to The Elks National Foundation. Our hope is to serve you and your family with helpful information. We have an increasing number of friends of the ENF who now are benefiting from life income gifts, gift annuities and other plans. Thank you for taking the time to explore the benefits of gift planning.

IRS Warns With "Dirty Dozen" List
This week the IRS published five "Dirty Dozen" list warnings. Each year, the IRS highlights various tax scams. This education helps taxpayers avoid tax trouble by using only the proper tax filing...
MORE

Gifts of Cash
Many people use their annual gift exclusion as part of an overall estate planning strategy. Sara: "We had a pretty good year this year. After all the financial changes last year, we decided it was a...
MORE

Lester Story
Taking a road trip with Charlie Lester would make anyone happy. The former State President and PER from Wichita, Kan., never...
MORE

How Medicare Covers Preventive Health Services
Does Medicare cover 100% of all preventive health care screenings? I'm due to get a colonoscopy and a few other tests, but I want to find out if I'll have to pay anything before I proceed. Medicare...
MORE