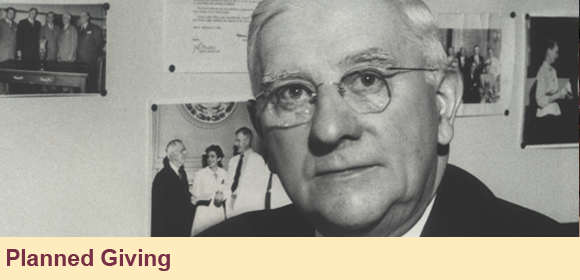 Thank you for your interest in contributing to The Elks National Foundation. Our hope is to serve you and your family with helpful information. We have an increasing number of friends of the ENF who now are benefiting from life income gifts, gift annuities and other plans. Thank you for taking the time to explore the benefits of gift planning.

IRA Rollover Passes House – On To Senate
On July 17 the IRA rollover and four other charitable bills passed the House on a 277-130 vote. Of the 12 different permanent tax extenders that have moved through the House Ways and Means...
MORE

Integrity and Initiative
Pat and Allen were talking about their three children. They are empty nesters and the three children are off making their way in the world. Pat: "I've been thinking about our three children. They are...
MORE

Taylor Story
Bob Taylor always believed in the Elks National Foundation. As a Past Exalted Ruler and member of Manchester, Conn., Lodge......
MORE

Alternative Lodging Options for Retirees Who Travel
Since retiring, my husband and I love to travel but hotel costs eat up our budget so fast we can't stay as long, or go as often as we'd like to. I've heard that there are alternative...
MORE