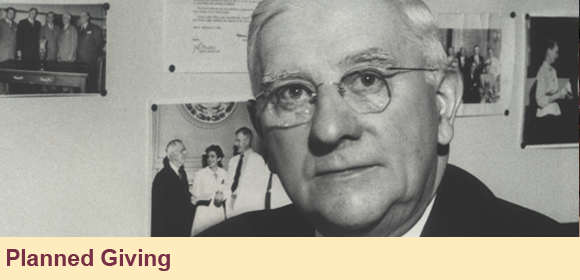 Thank you for your interest in contributing to The Elks National Foundation. Our hope is to serve you and your family with helpful information. We have an increasing number of friends of the ENF who now are benefiting from life income gifts, gift annuities and other plans. Thank you for taking the time to explore the benefits of gift planning.

No Significant Change In Tax Gap
The IRS reports that there is "no significant change" in the tax gap. The tax gap is the shortfall in tax collections. It is measured each year to determine the level of taxpayer...
MORE

Zero-Tax Cash and Trust
About 15 years ago Linda's father passed away. As her inheritance, she received a commercial lot that was a mile outside of town. At the time she received the inherited property, it was worth about...
MORE

O'Kelley Story
Before Kevin, I could count the number of times I thought about preparing a will on one hand. Perhaps even one finger...
MORE

How to Downsize Your Stuff for a Move
Can you offer any helpful tips for downsizing? My husband and I are interested in moving to a condo downtown when we retire, but we need to get rid of a lot of our personal possessions before we can...
MORE