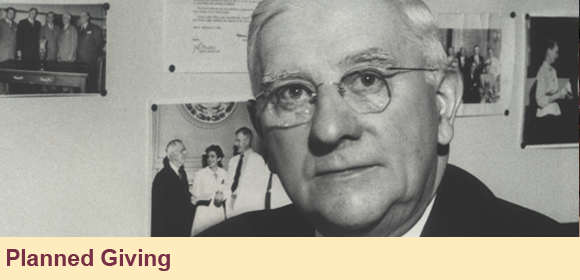 Thank you for your interest in contributing to The Elks National Foundation. Our hope is to serve you and your family with helpful information. We have an increasing number of friends of the ENF who now are benefiting from life income gifts, gift annuities and other plans. Thank you for taking the time to explore the benefits of gift planning.

IRS Records for Charitable Deductions
In IR-2015-48, the IRS outlined the required records for substantiating charitable deductions. The basic requirement is that gifts are made to a qualified charity. The Select Check online tool at...
MORE

Gifts with Life Income
Many friends of charity have acquired appreciated property over time. A great way to use this appreciated property is for a charitable gift. A donor of appreciated property receives a charitable tax...
MORE

Booth Story
"I would rather wear out than rust out," says Joy Booth, as she prepares for a District meeting, plans a Lodge event, and organizes her Lodge's..."...
MORE

Essential Legal Documents All Adults Should Have
I would like to get my affairs in order. What legal documents are suggested for end-of-life plans? There are four or five essential legal documents that every adult should have prepared that will...
MORE