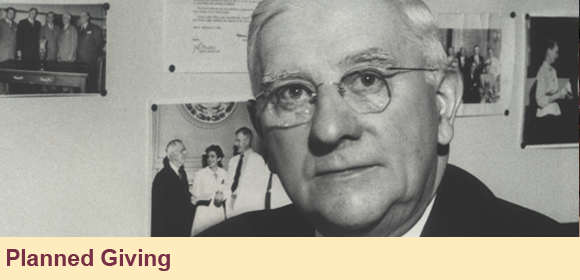 Thank you for your interest in contributing to The Elks National Foundation. Our hope is to serve you and your family with helpful information. We have an increasing number of friends of the ENF who now are benefiting from life income gifts, gift annuities and other plans. Thank you for taking the time to explore the benefits of gift planning.

IRA Rollover and Tax Extenders Debate
As the House and Senate return for the November lame-duck session, both leadership elections and tax extenders are on the front burner. Sen. Mitch McConnell (R-KY) will be the Majority Leader and...
MORE

Ten Reasons to Update Your Estate Plan
You have completed a will and perhaps a revocable living trust. Your durable power of attorney for healthcare and a living will are accompanied by a HIPAA release. All of your records are safely in...
MORE

Stephens Story
It was the summer of 1975 and Lowell Stephens of Alamogordo, N.M., needed to teach his young sons Greg and Jeff how to swim...
MORE

How You Can Quit Smoking
Can Medicare help me quit smoking? I just turned 65 and would like to quit but I need some help. Yes, Medicare actually covers up to eight face-to-face counseling sessions a year to help...
MORE