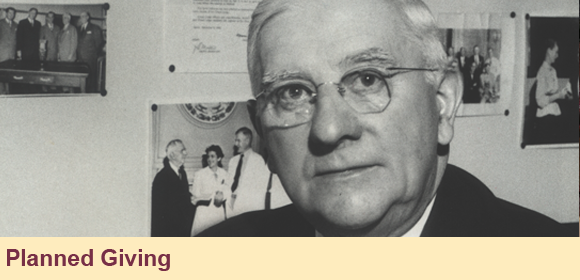 Thank you for your interest in contributing to The Elks National Foundation. Our hope is to serve you and your family with helpful information. We have an increasing number of friends of the ENF who now are benefiting from life income gifts, gift annuities and other plans. Thank you for taking the time to explore the benefits of gift planning.

Will Tax Reform Include New Charitable Deductions?
As the House Ways and Means Committee staff continues to draft a massive tax reform bill, a new proposal could expand charitable giving. This week, Rep. Mark Walker (R-NC) introduced the Universal...
MORE

IRA and 401(k) Designated Beneficiary Options
Each year, IRA and 401(k)s are subject to required minimum distributions (RMDs). Because the distributions start at just under 4% at age 71 and then slowly increase, many IRA and 401(k) plans will...
MORE

Lester Story
Taking a road trip with Charlie Lester would make anyone happy. The former State President and PER from Wichita, Kan., never...
MORE

Flu Shots for Seniors
What can you tell me about the flu shots for seniors? I became ill last winter after getting a standard flu shot and am wondering if there is a flu vaccine for older adults that would provide better...
MORE