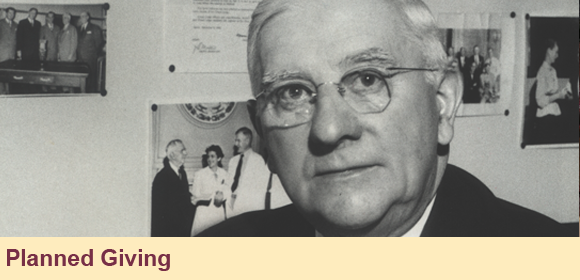 Thank you for your interest in contributing to The Elks National Foundation. Our hope is to serve you and your family with helpful information. We have an increasing number of friends of the ENF who now are benefiting from life income gifts, gift annuities and other plans. Thank you for taking the time to explore the benefits of gift planning.

Bipartisan Tax Reform Conference Committee
Both House and Senate leaders have appointed members of the bipartisan conference committee to finalize the Tax Cuts and Jobs Act. The House group will be led by eight Republican and five Democratic...
MORE

Living Trust - Life and Death Decisions
In discussing your living trust with your attorney, there are several very important decisions for you to consider. Some of your decisions affect the management of property during life, and others...
MORE

Buza Story
Can you imagine living 6,117 miles away from your Lodge? Most Elks would say no, but it works for John F. Malley Society...
MORE

Financial Help for Grandparents Raising Grandchildren
Are there any financial assistance programs that can help grandparents who are raising their grandkids? I'm raising two grandchildren and could use some help. Money is often an issue for the millions...
MORE