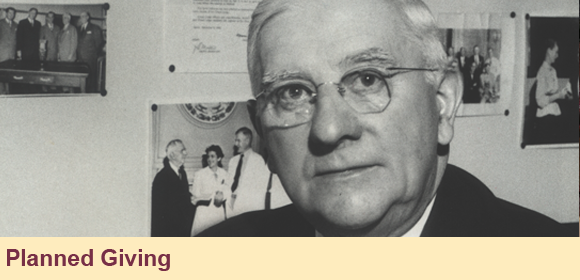 Thank you for your interest in contributing to The Elks National Foundation. Our hope is to serve you and your family with helpful information. We have an increasing number of friends of the ENF who now are benefiting from life income gifts, gift annuities and other plans. Thank you for taking the time to explore the benefits of gift planning.

April 23 is Tax Freedom Day
Each year the nonpartisan Tax Foundation publishes Tax Freedom Day. The day reflects the total tax burden of government for the year. For 2017, Tax Freedom Day falls on April 23. This is 113 days...
MORE

Domicile - Where You Live Affects Your Taxes
A successful business owner with a large estate passed away in 1976. He had grown up in Texas, moved to California and also lived for many years in Nevada. With a $2.5 billion estate, there were...
MORE

Howard and Violet Ziebell
One of the last words you expect to hear from a guy who made his living in the dry-cleaning business is greaser, but there...
MORE

How Medicare Covers Therapy Services
Can you explain how Medicare covers physical therapy services? I'm a new beneficiary and would like to get some treatments for my back. Medicare covers a variety of outpatient therapy services,...
MORE