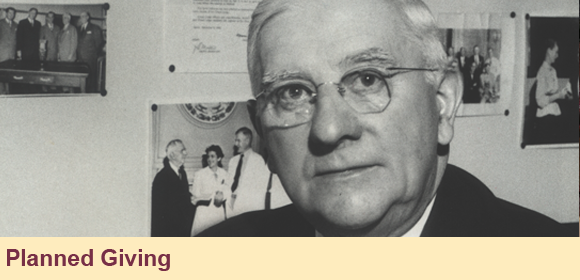 Thank you for your interest in contributing to The Elks National Foundation. Our hope is to serve you and your family with helpful information. We have an increasing number of friends of the ENF who now are benefiting from life income gifts, gift annuities and other plans. Thank you for taking the time to explore the benefits of gift planning.

ABLE Accounts Enhanced Under TCJA
In IR-2018-139, the Service explained the new benefits for people with disabilities who have Achieving a Better Life Experience (ABLE) accounts. ABLE accounts are normally funded by annual gifts up to...
MORE

Do You Have a Difficult Family?
A businessman with a $2.5 billion estate passed away in 1976. He was single and many individuals, mostly unrelated to him, filed more than 40 wills with the probate court. Not surprisingly, the...
MORE

Markiewicz Story
"You must give some time to your fellow men. Even if it's a little thing, do something for others - something for which you"...
MORE

How Medicare Handles Second Medical Opinions
Does Medicare cover second medical opinions? The doctor I currently see thinks I need back surgery, but I would like to find out more about other treatment options before I proceed. What can you tell...
MORE