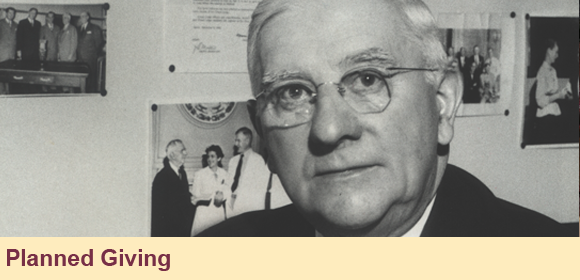 Thank you for your interest in contributing to The Elks National Foundation. Our hope is to serve you and your family with helpful information. We have an increasing number of friends of the ENF who now are benefiting from life income gifts, gift annuities and other plans. Thank you for taking the time to explore the benefits of gift planning.

Last Minute Tax Filers Nearing July 15 Date
In IR–2020–145, the Service encouraged taxpayers to remember the July 15 tax-filing deadline. With the impact of the coronavirus on all Americans, the IRS changed the filing date this year...
MORE

Integrity and Initiative
Pat and Allen were talking about their three children. They are empty nesters and the three children are off making their way in the world. Pat: "I've been thinking about our three...
MORE

McDaniel Story
By practicing free throws and participating in other youth activities, John F. Malley Society member Geffrey McDaniel...
MORE

Can I Stop Receiving Social Security if I Go Back to Work?
I lost my job last month because of the coronavirus crisis. With little savings, I have been thinking about starting my Social Security benefits early to help me get by. But my question is, if I find...
MORE